Welcome to The Doll Maker!
Once upon a time…a doll was created just for you!  That is the way Linda Rick, The Doll Maker, loves to start all of The Doll Maker stories. 
Her fairy tale adventures as The Doll Maker have been most enchanting! 
Ever since she was a little girl, she believed in fairy tales and far away places…where her dolls would come to life and play, bringing happiness and laughter to everyone that saw them...
Read The Doll Maker Story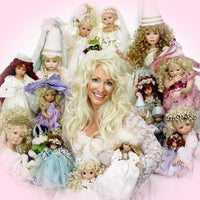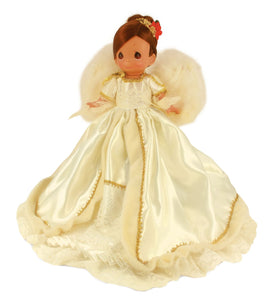 Signing Events
Come join the magic and meet Linda Rick, The Doll Maker!  
Linda would love to meet you and to introduce you to our wonderful dolls!   
Click Here for Dates and Times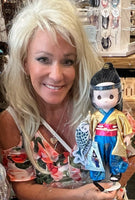 Order this Candy Corn Cutie TODAY!
Testimonials
I have been purchasing Precious Moments Dolls for my daughter for years and now for my granddaughter. Always blown away with the beauty and very affordable pricing. Highly recommend!

Roene Burris
Precious Moments Dolls by Linda Rick absolutley never disappoint. She creates BEAUTIFUL dolls, of which I have 14 of, because I'm addicted to bringing these babies home, she's as nice as can be when you meet her in the parks & you can tell she spreads joy wherever she goes. 

Her entire team does a fabulous job with customer service, whether online or at the parks. They always answer back promptly & with a smile! I don't think my collection will ever stop growing with her dolls!

Megan Baker
Love going to Disney World & meeting Linda, especially during the holidays & finding her beautifully dressed Precious Moments Dolls.

They bring such joy to my grandkids that receive them & I love looking at my beautiful collection and decorating with them during the holidays.

It's become a tradition for our family to always have that one special doll to hold on to.

My little grandsons love "Ahoy Matey" and one of our all time favorites is Belle! 

Believe in the Magic!

Patti Milligan